Most novice and strangers commonly think that the movie business and filmmaking are the most profitable business with billion-dollar checks, lavish cars, and endless fame. But who pays for this stuff, and how it is all budgeted, merely anyone asked. Are you the one who is struggling with learning what to charge the clients so that they don't get scared away along with fulfilling their well-assumed expectations? Then you are probably at the right site, and here we will offer all you should know about film budgeting in 2022.
All you know about film budgeting in 2022
Film budgeting is a significant element to process before the production stage regardless of the film type you plan to produce. It can be an independent feature, a high-budget blockbuster movie, or a low-budget short feature movie.
You should have a well-thought budget to provide greater opportunities to succeed in terms of potential profits and quality. Honestly, it doesn't matter to have a ton of money to make a blockbuster movie; what matters is how wisely you budget the money and resources. Here, we give you the pro tips for film budgeting in 2022.
Making Budget Estimates
Making a budget plan for a potential client can be the simplest and hardest step for you, depending upon your experience. It won't be easy if you are a beginner and have never done these things before. Or you may risk losing your clients with the assumption of charging too much.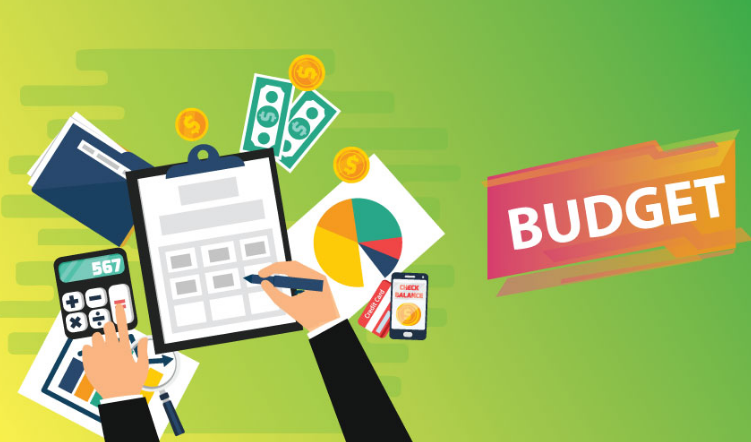 Nevertheless, after 2 years, it will be the simplest component as by then you know the shortcuts of estimating a film budget, here are the steps to make a film budget estimation:
Know The Client's Insight
Before making the film budget, acknowledge your client's expectations by answering the following questions.
What's your desire and outcome scenario?
Are you looking for a well-thought-out idea with the greatest reach?
Do you already have an idea or thinking of developing a super bowl idea?
How long you'd like the film or video to be?
What are the deadlines?
Where will you present it either on the web or somewhere else?
Who is your audience?
Will you take care of getting actors?
Will you need to audition actors?
Have you rented a space for the shoot?
Ask client's budget
Ask your client what their budget is. What they are willing to offer. And those who come with a low budget are those who don't want to tell the right. If potential clients tell you an estimation of around $3,000 to $5 0000, it doesn't mean that you should quote them the $5000.
If you know their high financial status and they want you to throw the deals, you can put it at high costs. However, you should send them two or more different deals before putting the exact number.
Offer 3 budgets
Now, we recommend you offer them three budgets: gold, silver, and copper.
Gold budget
A gold budget will be your dream budget. In this, you will charge for all the things and personnel (actors, space, equipment, rented tools, etc.) you require making it extraordinary. Let's say it's $5500 for a 7-minute video. It may include the following items:
Director – $2000
Producer – $1600
Editor – $800
Sound engineer – $550
Production assistant – $350
Equipment rental – $200
Silver budget
The next one is a silver budget offer that is also your best budget but without adding all extras or attractive features. Maybe you need to put more effort into bringing these extras back like to work earlier, work without any personnel or instead of renting any space, manage to shoot in your own space. In this way, you can still give great outcomes with 15 to 30% lower cost.  
For instance, you charge $4500 for up to 5-minute video:
Director – $1700
Producer – $1250
Editor – $600
Sound engineer – $450
Production assistant – $300
Equipment rental – $200
Copper budget
The copper budget is the cheapest, about half of the gold budget. Sometimes, it may not be very worthy, so you try to prevent the client from taking this budget. Otherwise, you can barely earn something out of it. Let's say the copper budget is $2500 for a 3-minutes video:
Director – $1000
Producer – $700
Editor – $300
Sound engineer – $200
Production assistant – $200
Equipment rental – $100
The above three budgets will prove crucial while dealing with the client, as most will choose the silver budget. While the gold and copper budgets seem a bit extreme, the silver budget will still be profitable and with more potential for your business.
The estimated 3 budgets largely depend upon your business level. If you are starting, then they would be a little smaller, but if you run a big production company, it would likely be greater.
Make a production agreement
Once the client agrees on a budget, schedule a time and date for the shoot. We also suggest you make a production agreement. Below we list some of the aspects that your clients will expect you to include in your agreement:
Filmmakers agree to offer the following personnel and equipment
Filmmakers accept the payment terms of
30% pre-shooting
50% during shooting
20% post-shooting
Or it can be:
Filmmakers agree with the scheduled first shoot date, last shoot date, and the final cut date.
50% pre-shooting and 50% post-shooting
In this way, there should be no confusion between your client and you, but if the client suddenly wants to add more to your agreement after the shoot, then you can deny just simply by saying that "it was not listed in the agreement" and "if you increase the budget, I'd like to help you out."
In the end, ensure you and your client get a signed copy of the agreement. Email it to the client after scanning it.
Now it's done. Here we go.
Final verdict
In short, film budgeting is crucial to creating blockbuster films with potential investors. You should estimate the film budget right after breaking down the film script. Now you learned all you should know about film budgeting in 2022. You are ready to start a production house.